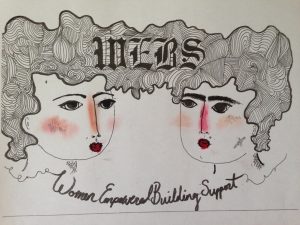 W.E.B.S. is a program named by, and created by, incarcerated people at Denver Women's Correctional Facility and La Vista Correctional Facility for the purpose of healing, organizing, and learning about issues effecting women in prison.
At W.E.B.S. of Support we believe in horizontal decision making, inclusive and positive leadership development, popular education models, art modalities for community healing and radical pedagogies utilized to create maximum positive changes in society and in prison. Our work focuses on issues of domestic violence, incarceration and gender issues based on anti-oppression frameworks and popular education models. We are proud to produce ongoing curriculum with the incarcerated women we serve, continually seeking to fully honor and enhance the knowledge, life experience, and inherent power of the women attending our weekly session. 
Our twelve-week program creates a solid foundation in anti-oppression theories, discussion about violence in society, and opportunities to train for community building. We utilize the unique talents of our attendees and facilitators to reach these ends, including: Theatre of the Oppressed, improv theatre, other art modalities, and our extensive backgrounds in academic fields.